Aesthetic Family Dentistry Membership Plan
No Dental Insurance? No Problem.
We understand that dental insurance is daunting and we want to help the members of our community with access to a plan that allows everyone to afford quality dental care. If you don't currently have insurance, or if your employer is considering dropping your dental coverage, we have another option. Our exclusive Aesthetic Family Dentistry Membership Savings plans provide our patients with the opportunity to receive exceptional dental care without the frustration of dealing with dental insurance.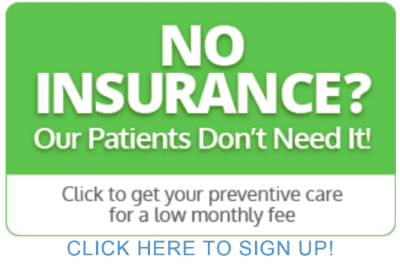 More Details About Our Membership Plan
Included in your low monthly membership fee are the following services:
1–2 Doctor exams
All needed X-rays
Two cleanings per year
3–4 periodontal maintenance cleanings (for perio plan)
An emergency exam
Two fluoride applications per year (for child plan)
Plus a 10% discount on any additional treatment
Plus There Are:
No deductibles
No annual maximums
No waiting periods
No exclusions for cosmetic or elective care
NOTE: This is not dental insurance. It is a wellness plan for exclusive use at Aesthetic Family Dentistry, designed to be an affordable monthly payment arrangement. Contact our office today if you'd like to learn more, or if you would like to schedule your initial appointment. Programs are available for both children and adults.
Aesthetic Family Dentistry
Office Hours
Monday - 8am to 6pm
Tuesday - 8am to 6pm
Wednesday - 9am to 6pm
Thursday - 8am to 6pm
Friday - 9am to 5pm
Phone Number
Office Address
155 East Main Street
Port Jervis, NY 12771
Why We're Patient's First Choice

Our Values & Conveniences
Most Insurances Accepted

We work closely with many insurance companies to ensure your dental health. Give us a call today to find out how we can work with your insurance company.

Creating Beautiful, Healthy Smiles

Gentle, thorough examinations done by our award-winning team. Whatever your dental needs are - general or cosmetic - we make sure you get the best care possible.

Latest Technology

We are constantly updating our dental practices and equipment. Stop by and check out our latest upgrades, from our newly renovated office to our state-of-the-art sterilization center.

Convenient Appointments

Early morning, lunchtime, or late afternoon - whatever suits your schedule, we can accommodate. We know how important your time is, so we promise you little or no wait in our office.

Convenient Location

Centrally located in Port Jervis, NY and easily accessible from Orange County, NY, Pike County, PA and Sussex County, NJ.

Membership Plans

Don't have insurance? Don't worry, we have Membership Plans to help you afford to keep up with your dental health. Ask us about it today.
Contact Aesthetic Family Dentistry You can trust that our highly skilled staff at Aesthetic Family Dentistry will treat you with the highest standard in modern oral care.