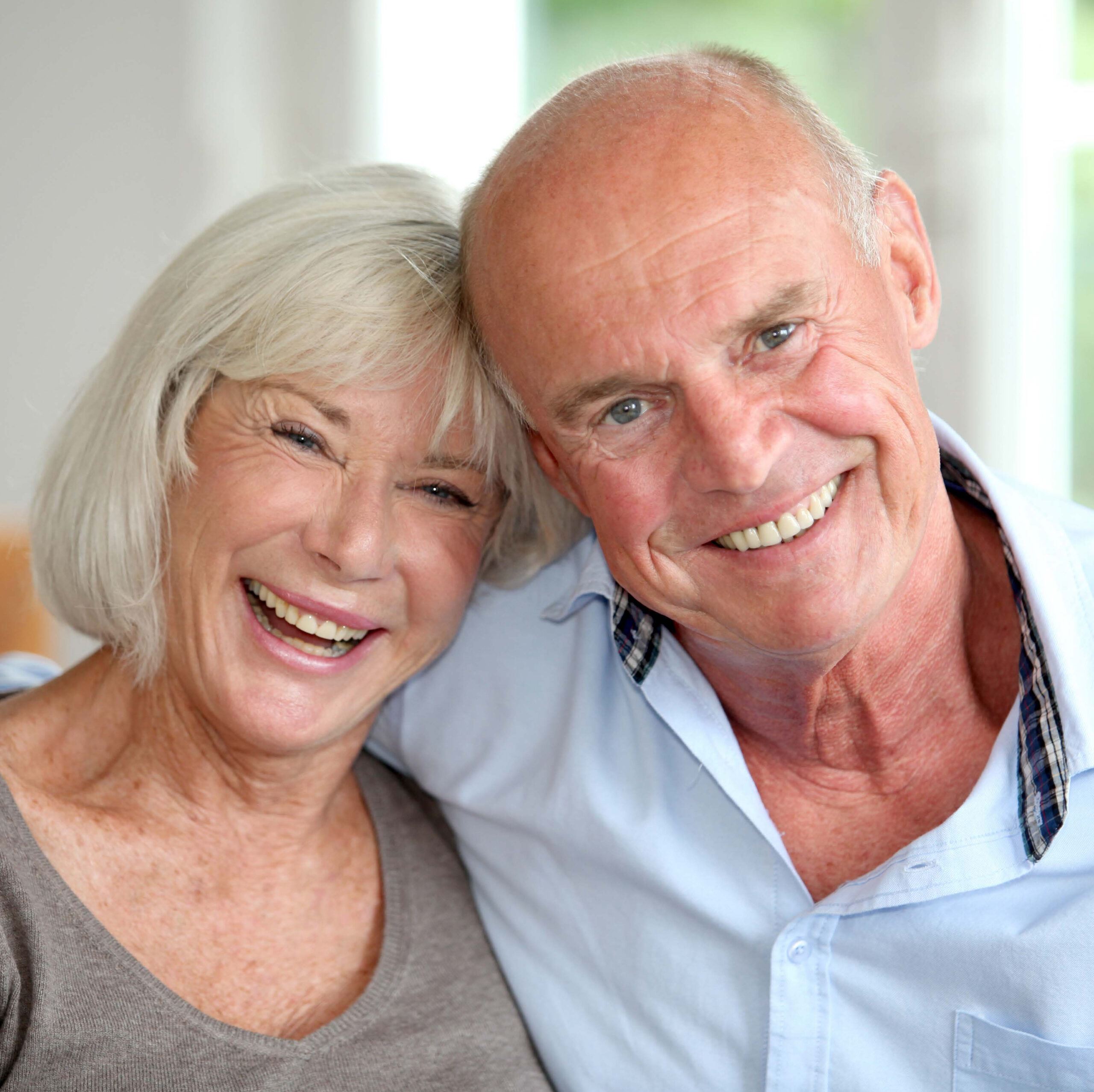 August is Senior Dental Health Month and it's important to continue taking care of your teeth as you age. Fortunately, there are many dental options for seniors to keep their smiles young, healthy, and fully functional.
Implants
Missing teeth can cause a lot of problems like destabilizing your bite, inflicting pain when you eat and causing your mouth to shift, which actually makes you look older. Implants can give you your smile back while allowing you to avoid those side effects.
An implant is made of two parts: a metal and a porcelain piece that together mimics your natural teeth. The titanium part replaces the missing root while the tooth-covered crown is cemented on top to imitate the missing tooth.
Implants can also anchor dentures that can shift when you talk or chew. Own your smile with natural-looking implants.
Dentures
As you get older, gum diseases become more common and are one of the causes of tooth loss. If you've lost multiple teeth then dentures are a viable option for you. Dentures can replace those lost teeth while looking completely natural.
Aesthetic Family Dentistry offers two types of denture treatments: full and partial dentures. Full dentures are given to patients who had all their natural teeth removed. Immediate full dentures are given directly after teeth removal while conventional full dentures are placed after the gum tissue has healed.
Partial dentures are for patients who haven't had all their natural teeth removed. They have a metal frame that connects to your natural teeth and fills in where some have been removed.
Veneers
A veneer can help correct problems like gaps, chips, stains, or misshapen teeth. They are custom shells made from materials like porcelain to cover the front side of your teeth. After creating a model of your teeth, it will be sent to a dental technician to have your veneers made. Once they are placed, they mimic your natural teeth, making it difficult to tell the difference between them and your actual teeth.
There are a variety of dental options for seniors to keep their mouth and teeth healthy because even though we all age, your smile doesn't have to.
Schedule an appointment with Aesthetic Family Dentistry to discuss which of these options is best for you. Call us at (845) 209-2500 or send us a message.